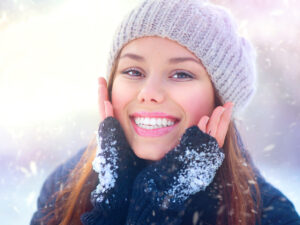 Pinhole gum rejuvenation from Advanced Dentistry of Charlotte is one of the most advanced, most effective solutions to gum recession and other gum disease-related issues. For the first time in history, patients now have another choice beside gum grafting, which includes a slow healing process and a lot of discomfort!
If you feel that your gums have receded, you notice blood when you brush or floss, or simply don't like their positioning relative to your teeth, this treatment may be perfect for you.
But how does it work? The actual gum rejuvenation technique involves putting a tiny "pinhole" in the gum above the tooth. A special instrument is inserted in this hole and the gum is loosened, then positioned in the desired location. Once the gums are positioned properly, collagen is inserted in the gum to hold it in place while it heals.
Pinhole gum rejuvenation is just one of the ways we can improve your smile at Advanced Dentistry of Charlotte. People from Cotswold, South Park, Myers Park, 28270, 28210, and 28262 appreciate our full line of cosmetic dentistry services, and also come to us for complete general dentistry. Contact us today!
Contact Advanced Dentistry of Charlotte – Dr. Christopher A. Bowman:
Location (Tap to open in Google Maps):
ArticleID 3913