Clear Braces For Patients Near Myers Park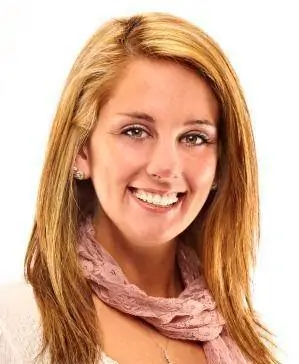 You may receive glowing results from your dental checkups and enjoy excellent oral health. This does not mean that you cannot wish for more. When it comes to our overall appearance, the smile takes center stage in a very important way. Surveys show that most of us find the smile to be an important asset to social and professional well-being, so your desire to make your smile the best it can be, with lovely straight teeth, is understandable.
For many people in Charlotte and across North Carolina, even those who have worn braces in the past, their teeth could use a bit of a push back into optimal position. Making this slight change to get straight teeth can have a dramatic impact on the smile, and it can be done with convenience and comfort using the Six Month Smiles clear braces orthodontic method, provided in our Charlotte practice.
Even with the various innovative forms of orthodontics available today, many people still think of braces as metal brackets and wires and a year or more of discomfort. It might also be assumed that newer forms of orthodontics will cost more. In reality, Six Month Smiles clear braces is neither of those things. Many of our patients are looking for adult orthodontic solutions!
The Six Month Smiles clear braces method of orthodontics to achieve straight teeth is based upon the same techniques used in standard braces. The key difference, however, is that this new and improved method to get straight teeth features materials and methods that are ideal for discreet cosmetic treatment. Just one of the various benefits that come from Six Month Smiles clear braces treatment is speedy smile makeovers without high force.
How do Six Month Smiles clear braces give you straight teeth?
Six Month Smiles clear braces quickly and gently moves the teeth that are visible in the smile into their proper place.
While this orthodontic Six Month Smiles clear braces method contains brackets and wires for maximum effect, all materials are clear or tooth-colored for complete discretion.
Many patients find that, even with gentle pressure, teeth respond exceptionally well to this method of orthodontics within about six months.
Everyone is different, so it may take anywhere from four to nine months to be complete, depending on the degree of correction needed.
Even if more than six months is needed to complete treatment, a beautiful new smile is yours in just a fraction of the time standard orthodontics would take.
Take the Step Towards Straight Teeth in Charlotte with Six Month Smiles
Many adults and teens in and around the Charlotte and Myers Park communities are great candidates for Six Month Smiles. If you are ready to realize your best smile with lovely straight teeth, call us or email us using the form below to see if this orthodontic treatment is right for you.