Contact Advanced Dentistry of Charlotte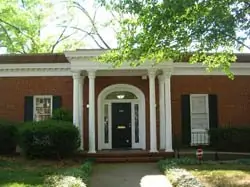 Advanced Dentistry of Charlotte – Dr. Christopher A. Bowman
1618 E Morehead St Ste 100
Charlotte, NC 28207
Phone: 704-337-8070
Fax: (704) 337-8071
Office Hours
Monday: 8:00am – 4:30pm
Tuesday: 8:00am – 4:30pm
Wednesday: 8:00am – 4:30pm
Thursday: 8:00am – 2:30pm
Friday: By Appointment Only
We look forward to hearing from you. Please use the form on this page to send us your questions or comments. We will be happy to respond promptly.
Please note: Confirmations or cancellations are not accepted via this form. Please call our office for those requests.
We are conveniently located at 1618 E Morehead St Ste 100, Charlotte, NC, 28207.