General Dentistry in Charlotte for Good Oral Health and Dental Hygiene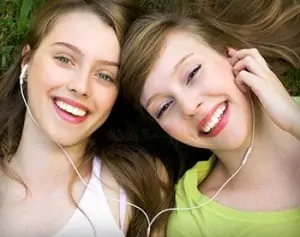 In Charlotte, there are many general dentists out there that practice general dentistry. How do you know how to choose the best one for you and your loved ones? We have many patients in Myers Park and surrounding areas.
At Advanced Dentistry of Charlotte, Dr. Chris Bowman, DDS, gives general dentistry treatments to all his patients. And a bit more. The general dentistry treatments he provides promote excellent dental hygiene and optimum oral health.
General Dentistry Services We Offer:
TEETH CLEANING |
During your regular visits with general dentistry dentist Dr. Bowman and his caring, well-trained team, to promote excellent dental hygiene you will have your teeth cleaned to make sure your smile looks great and your oral health is great, too. Make the quick trip from Myers Park for healthy teeth and dental care.
CAVITY FILLING |
If you are wanting the best oral health, the white-colored, non-metal tooth fillings are an excellent dental hygiene choice. Not only do they look great, but also make sure your teeth have no more decay and are mercury-free.
ROOT CANAL THERAPY |
If you have a severe toothache that is troubling you or have another reason you may need a root canal, to promote your best oral health and dental hygiene, we can give you a root canal that can make that toothache disappear.
If you have a decayed or damaged tooth, or you are getting a dental bridge or a  tooth implant, we provide custom-made dental crowns that look, feel and function just like your natural teeth.
Your oral health and dental hygiene are important to us. If you are suffering from gum disease or think you may be, we can give you our general dentistry comprehensive periodontal disease treatment.
Learn More About Periodontal Disease
HOME CARE INSTRUCTION |
Your oral health is our priority, so we make sure your dental hygiene practices at home are all they need to be. We also offer tooth bleaching products that you can do at home!

Dr. Bowman also has created a spa-like atmosphere for his patients with such amenities as:
We treat our patients on a much more personal level.
You won't find a waiting room with people waiting.
You won't be rushed in and out.
We practice health-centered general dentistry.
We offer a private care savings program for those without dental insurance.
Schedule a General Dentistry Appointment near Myers Park Today!
If you're looking for an awesome general dentistry practice in the Myers Park area give us a call today! We're happy to answer questions about our general dentistry services or schedule an appointment for you. We proudly treat patients from Dilworth, Myers Park, and Charlotte NC with high-quality dental care!
Related Content