Periodontal Treatment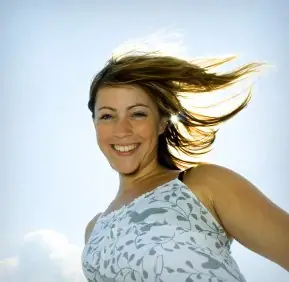 According to the American Academy of Periodontology, approximately three out of every four adults in America has some form of periodontal (gum) disease. Gum disease is known as the silent enemy because periodontal disease symptoms are few and subtle. You can visit our Charlotte NC dental office or gum disease treatment or early detection.
Gum Disease Health Risks
As one of the founding members of the American Academy of Oral Systemic Health (which was formed to close the gap between dentistry and other medical professions), Dr. Bowman, DDS, is keenly aware of the connection between oral health and overall health. Gum disease has been linked to numerous medical conditions including HPV, pancreatic cancer, diabetes, heart disease, and high blood pressure. C-reactive proteins, which your body produces when fighting inflammation such as gum disease, can be measured by testing the liver. As an indicator of heart attack or stroke, an increase of these proteins is 20 times more predictive than cholesterol level. Early diagnosis and gum disease treatment is vital for overall health. Make the quick trip from Dilworth for a dental health check-up.
Treating Gum Disease
Dr. Bowman recognizes that each periodontal treatment case is different. He creates a gum disease treatment plan for each individual patient.
Dr. Bowman doesn't just scrape teeth. For gum disease treatment, he gently measures up to 156 sites at each cleaning to determine gum health and detect early signs of periodontal disease.
He conducts a simple gum disease treatment known as the DNA saliva test to determine exactly how much bacteria exist, and which of the 11 leading bacteria are present, so he knows which antibiotics will eliminate and prevent the bacteria from returning.
He has extensive gum disease treatment training in non-surgical periodontal disease treatment; ultrasonic techniques and irrigation that are gentle and conservative to assist him in helping his patients with periodontal disease.

Dr. Bowman offers

Pinhole Gum Rejuvenation

. This is a revolutionary system for people whose gums are receding. In the past, gum grafting, a remarkably invasive procedure that included pain and a lengthy recovery period was the only option to repair this. Now, pinhole gum rejuvenation is non-invasive, quick and has little to no recovery time required.
Symptoms of Periodontal Disease
The temperature, moisture, and lack of light in your mouth make it an ideal environment for bacterial growth and periodontal disease. Habits such as poor oral hygiene or tobacco use are the most common causes of periodontal disease. Check your oral health:
Healthy gums are light pink – there should be no red or purple spots, swelling, or separation from teeth.
Healthy gums shouldn't bleed from normal dental hygiene when you brush or floss.
You shouldn't have problems with bad breath unless it is caused by recently ingested food. Smokers are especially susceptible to this symptom.
Eating should be pleasurable, with no foul taste in your mouth.
Gum Disease Treatment in Charlotte NC
Treating periodontal disease can improve your health and enjoyment of eating as well as eliminating chronic bad breath. Your mouth is no less important than your whole body – it is part of your whole body. You see a medical doctor for examination when needed; why not visit Charlotte dentist Dr. Chris A. Bowman for a periodontal disease examination? Call today! We want all our patients to have long lasting health lives.
You May Also Be Interested In