Dentist Near Mysers Park NC
For comprehensive dental care, including everything from to effective adult orthodontics to stunning cosmetic transformations, come see our dentist. Myers Park patients are invited to join us at Advanced Dentistry of Charlotte for a pleasant dental experience.
Our helpful team is dedicated to high dental standards. Patients are surprised to find that our foyer is not hustling and bustling. We don't keep our patients waiting, and we don't rush them in and out!
Some of the other standards we abide by include personalized patient care and health-centered dentistry. We care about more than designing your dream smile. We continually keep your long-term whole-body health in mind.
To learn more about our dentist, Myers Park residents can explore our site or give us a call. We look forward to working with you!
---
Cosmetic Dentistry
How do you feel about your smile? Patients find that a beautiful smile can make a significant impact on their overall appearance and their daily confidence. Dr. Chris Bowman provides top-of-the-line teeth whitening methods, as well as porcelain tooth veneers and adult orthodontics to transform smiles every day.

Click here to learn more!
---
Sedation Dentistry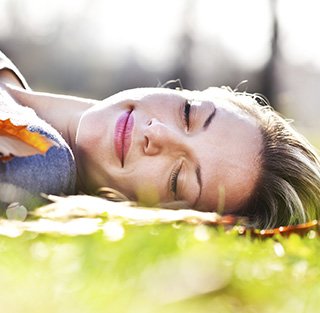 Sedation dentistry can provide you relief from dental anxiety. If you're avoiding your next dental appointment, safe and soothing sedation can make all the difference! Ask our experienced dentist about the best sedation option for you so that you can get the healthcare you need.

Click here to learn more!
---
Dental Implants
If you require tooth replacement, schedule a consultation with our talented dental implants dentist. Myers Park patients can achieve the next-best-thing to natural teeth after their dental implant procedure. Not only do dental implants replace missing teeth, but they also replace missing roots and promote a strong and functional jawbone.

Click here to learn more!
---
Adult Orthodontics
There are plenty of adults who have always wanted straight teeth but haven't been able to commit to unsightly metal braces. Subtle adult orthodontics are the answer! Dr. Bowman is pleased to provide his patients with Invisalign and Six Month Smiles to quickly create a beautiful new smile, without changing your appearance or lifestyle.

Click here to learn more!
---
Contact Myers Park Dentist Dr. Christopher Bowman Today!
We can't wait to meet you. Call or email us today to schedule an appointment with Dr. Bowman. Myers Park patients are welcome to come check out our office right here in Charlotte!