Dentist in Charlotte NC
Dental appointments can be stress-free when you have a helpful and experienced dentist. Dr. Chris Bowman, DDS is a dentist in Charlotte NC who has dedicated his life to helping patients improve their smiles!
We offer an extensive list of professional services in a caring environment. We promise not to rush you in or out of our office or make you wait long for your appointments. Dr. Bowman and his team perform to a high set of standards, including:
We provide personalized care. We refuse to treat a patient like a number.
We believe in health-centered dentistry. We care about the quality of your life in the long run, not just about your smile.
We are dedicated to patient-centered care. Your comfort and success are our priorities.
Dr. Bowman tries to make every procedure easy and affordable for his patients. We even offer a private care savings program that is beneficial for those patients who pay out of pocket. Just a few of the services we offer at Advanced Dentistry of Charlotte are described below.
Cosmetic Dentistry
Does your dentist in Charlotte NC provide the latest and greatest cosmetic dentistry treatments? Dr. Bowman offers porcelain veneers, customized teeth whitening, cosmetic bonding, Invisalign, Six Month Smiles, and more! You can completely transform your smile and design an all-new esthetic at Advanced Dentistry of Charlotte.
---
Sedation Dentistry
Sedation dentistry may allow you to feel relaxed during your next dental visit. We offer effective sedation dentistry techniques for various dental procedures. If you have been putting off a dreaded procedure, we can make life easier with sedation dentistry.
---
Dental Implants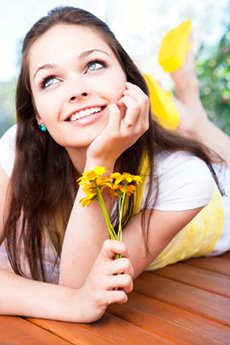 We are pleased to provide dental implants, the premium option for tooth replacement. Dental implants include small titanium rods bonded to the jawbone, attached to a beautiful replacement tooth. Dental implants will give you a strong, durable, and brand new smile!
---
Adult Orthodontics
Your dentist in Charlotte NC is happy to provide convenient orthodontics for adults. We use innovative braces that won't make you hide your smile during treatment. Your treatment can be both speedy and subtle, while still giving you that gorgeous uniform smile.
---
To learn more about achieving the smile you have always wanted, contact our dentist in Charlotte, NC via call, text, or using the contact form on this page. We look forward to hearing from you and giving you a superior dental experience.