Solutions To Straighten Teeth Offered Near Myers Park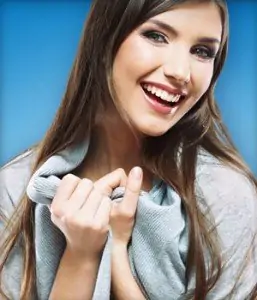 Do you want a solution to straighten teeth that won't be ugly, time-consuming and painful like metal braces are? For patients that want straighter, better-aligned teeth that do not want to undergo lengthy, expensive orthodontic treatment with metal brackets and wires, Invisalign braces may be the answer. Invisalign invisible braces are an orthodontic system that allows patients to adjust the spacing of their teeth, to straighten teeth and help realign them with the use of clear "aligner trays."
Invisalign invisible braces are a great alternative to traditional metal braces to straighten teeth and allows patients to address problems such as crowded teeth, misaligned teeth after previous orthodontic treatments, issues with bite alignment, and gaps and spaces between teeth.
Patients examined and determined to be viable candidates for Invisalign invisible braces will have three-dimensional computer impressions taken of their teeth, which are then used to create a series of aligner trays to straighten teeth.
These trays are clear and are worn during the day and night.
The Invisalign invisible braces trays are removable for eating, drinking, and cleaning.
The trays are switched out every six to eight weeks to a new set of trays, which is digitally custom-fabricated to match where your teeth have shifted since the last alignment.
How Long Does Invisalign Treatment Take to Straighten Teeth?
Treatment with Invisalign invisible braces will take anywhere from six months to a year to straighten teeth, depending on the severity of a patient's teeth. This is a great way for adults near Myers Park to take charge of their smile and straighten teeth and achieve amazing results without embarrassing metal brackets and wires blocking their beautiful smile during treatment.
Straighten Your Teeth in Charlotte with Invisalign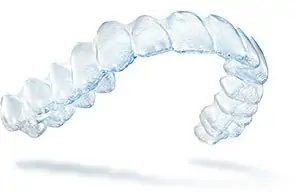 Charlotte Invisalign dentist Dr. Chris Bowman has extensive training and expertise with Invisalign invisible braces treatment, and will gladly examine patients to determine if they can benefit from these "invisible orthodontics." Located north of Myers Park and east of Dilworth, Dr. Bowman's office is easily accessible!
If you are interested in finding out how Invisalign can straighten your teeth, call Advanced Dentistry of Charlotte today and schedule a consultation appointment with Dr. Bowman and his orthodontic staff. Together with Dr. Bowman, you can achieve a beautiful smile in less than a year, and experience the state-of-the-art technology Invisalign offers for changing and reinventing smiles!