Whiten Teeth with Professional Teeth Whitening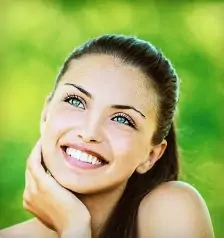 One of the most common requests at Advanced Dentistry of Charlotte is that of whiter, more brilliant looking teeth. Patients often want to find a way to whiten teeth and improve their overall appearance.
Professional teeth whitening is one of the fastest, easiest, and most affordable ways to get whiter teeth and achieve a Hollywood smile that you can be proud of. Self-confidence and self-esteem are boosted dramatically when a patient feels great about the way they look when they smile, laugh, and talk. Teeth whitening can give you this joie de' vivre.
Benefits of Teeth Whitening
Teeth whitening can counterbalance many everyday activities that affect the appearance of a patient's smile.
Poor oral hygiene and dental care
Heredity and genetics
Aging
Medication
Tobacco product use
Foods and drinks
Teeth Whitening Options
At Advanced Dentistry of Charlotte, we have several aesthetic dentistry teeth whitening options available to whiten teeth. Patients can enjoy either in-office teeth whitening or at-home teeth whitening techniques in order to improve the color and appearance of their smile. Get your dazzling smile wit teeth whitening from Advanced Dentistry of Charlotte!
Professional Teeth Whitening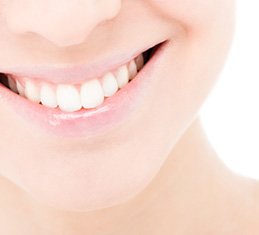 Patients who opt for in-office teeth whitening can enjoy a whiter, brighter smile in as little as one dental appointment. Using either KoR™ or Zoom!™ teeth whitening treatments to whiten teeth, Dr. Bowman can improve a patient's smile up to ten shades whiter than their natural color. To whiten teeth, a special gel is applied to the gums, and teeth whitening product is applied to the teeth. A special light is used to activate the teeth whitening gel and can produce amazing results!
At-Home Teeth Whitening
Family dentist Dr. Bowman also offers do it yourself teeth whitening kits for his patients to use in their own home. These professional-grade teeth whitening kits are affordable, effective, and provide results that cannot be obtained through store-bought systems to whiten teeth. Trays are also custom-made to fit the patient's teeth, giving them their own special fabricated teeth whitening tray to use in the privacy of their own home. Trays are filled with whitening gel and administered by the dentist to whiten your teeth. The trays are worn for approximately an hour each day, and patients will often see full results in as little as two weeks.

Dr. Bowman may also encourage patients to use a combination of both in-office and at-home teeth whitening to achieve the most effective teeth whitening results in the shortest amount of time. All patients can purchase at-home teeth whitening kits to whiten teeth and maintain their color for several years and keep their smile looking great!
Teeth Whitening in Charlotte
Do you want to learn more about how to whiten your teeth? Call Dr. Bowman at Advanced Dentistry of Charlotte or contact us using the form below to find out how teeth whitening can improve your overall smile!
You May Also Be Interested In