WELCOME TO ADVANCED DENTISTRY OF CHARLOTTE!

Welcome to Advanced Dentistry of Charlotte, the dental office of Dr. Chris Bowman. Our helpful, well-trained team is dedicated to assisting patients in improving their oral health, and taking care of their dental needs and desires.
From cosmetic dentistry and sedation dentistry to adult orthodontics, we offer a wide variety of services to patients of any age!
We care about you and your loved ones. You are special to us, so we provide these high-end dental practice amenities and standards:
You will not find our foyer with people waiting.
You will not be rushed in and out.
We provide personal care. You will not treated be like a number.
We are dedicated to patient-centered care.
We practice and believe in health-centered dentistry–we focus on your quality of life as well as your beautiful, healthy smile.
We offer a private care savings program – great for those without dental insurance.
Our dental services include: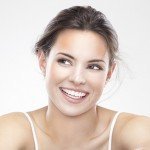 COSMETIC DENTISTRY | We want you to love your smile. Many of our patients from Myers Park and surrounding areas often ask for cosmetic dentistry, so we offer many treatments including: porcelain veneers; teeth whitening (custom-fit take-home trays for whitening or in-office Zoom!™ and KöR™ tooth bleaching for remarkable, speedy results; and cosmetic bonding. We are also happy to offer two cosmetic dentistry adult orthodontics systems– Invisalign™ and Six Months Smiles™. Both of these adult orthodontics systems can give you a fabulous smile without the pain, inconvenience, unsightliness or time commitment that traditional metal braces require. Adult orthodontics are made especially for teenagers and adults who want a prettier smile, but don't have serious bite issues. Adult orthodontics give you a fabulous smile quickly and easily. Adult orthodontics are some of the finest, most up-to-date cosmetic dentistry procedures found near Ballantyne and throughout the nation.
---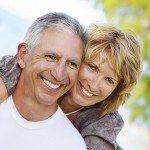 DENTAL IMPLANTS | Another service we offer is dental implants and reconstructive dentistry. Dental implants are a small titanium rod that is placed into your gums and jawbone. Once healing is complete–usually 3-6 months– and the dental implants have fused with the jawbone, we place a dental crown on the dental implants. These dental implants give you a strong, durable "new" tooth root and tooth. Dental implants can be used to replace missing teeth and can also serve as a base to dentures or dental bridges. For more specific information, please visit our dental implants site!
---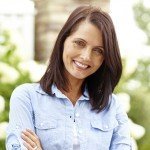 ADULT COSMETIC ORTHODONTICS | If you've always wanted straight teeth and a uniform smile but haven't wanted metal braces, adult orthodontics may be your answer. Adult orthodontics focus on a pretty smile, an adult orthodontics system that isn't unsightly, and an adult orthodontics system that doesn't take a long time. Adult orthodontics creates pretty smiles for people who don't have serious bite issuesbut just want a lovely smile. And we supply those lovely smiles for you! Our up-to-date facility can help anyone in the Charlotte or Ballantyne area get the beautiful smile they've always wanted. For more specific information, visit our adult orthodontics website!
---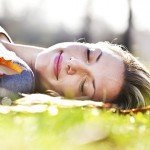 SEDATION DENTISTRY | If you are afraid of seeing the dentist, sedation dentistry may provide you an opportunity to be relaxed and comfortable during your visits with us. We offer sedation dentistry to any patient who feels even slightly anxious. There are several benefits to sedation dentistry, one of the most noteworthy being that our patients are more relaxed. But oftentimes, because you may feel less stress through dental sedation, we may be able to do more than one dental treatment in one appointment; which is common for our patients who visit us from the Ballantyne and Myers Park areas.
We look forward to meeting you! Call our Charlotte dentist office today to schedule an appointment!