Teeth Repair and Restoration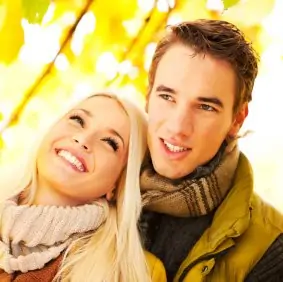 Do you have gaps in your smile that make you feel a little shy about being in public? Are you avoiding being around anyone but your closest friends and family? Are you having a hard time eating and enjoying the foods you love because you have missing teeth and some of those foods are hard to chew? Do you avoid your favorite restaurants throughout Charlotte?
Restoring Your Smile
At Advanced Dentistry of Charlotte, we want you to not only have a lovely smile, but we also want you to have a smile that functions properly for your whole life. That is why we offer several restorative dentistry options; dental crown, dental bridge, dental implant, and dentures. We restore your smile to you; its beauty and functionality. Professional restorative dentistry is a good way to keep your natural teeth longer.
Broken and Cracked Tooth Repair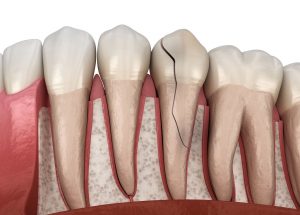 When you have a broken or cracked tooth it can often lead to more serious dental health issues. Broken teeth can lead to gum disease and periodontal infections which may ultimately result in the loss of the tooth altogether. Cracked teeth are also prone to infection and may cause additional damage to nearby teeth. If you have a tooth that has been damaged, it is more cost effective to fix the tooth with restorative dentistry procedures sooner rather than later.
Chipped Tooth Repair
Sometimes you may suffer from a chipped tooth where there is not enough damage to warrant a dental crown or tooth replacement, in which case dental bonding may be an option. With dental bonding we can repair a chipped tooth with a composite resin that we will match to the exact color of the damaged tooth for a seamless fix to your natural smile.
Restorative Dentistry Procedures
When determining the best treatments for your teeth repair and restoration, there are several different restorative dentistry options to choose from:
DENTAL CROWNS
If you have a tooth that is damaged, cracked, chipped, broken, misshapen, discolored, or if you have a tooth that has too much dental work and is in danger of becoming infected, we can place a tooth crown as a tooth repair option. A dental crown can look just like your natural tooth. In order to achieve this, we have to create a mold of your mouth and send the information to a lab that then prepares the dental crown. We also use restorative dentistry procedures to make sure the dental crown is the right shade to match your other teeth. Nobody will ever know the dental crown isn't your natural tooth. For teeth repair, dental crowns require no extra care–just perform your normal dental hygiene of brushing and flossing and visit your dentist regularly. A dental crown can also top a dental implant to complete the tooth root and tooth restoration.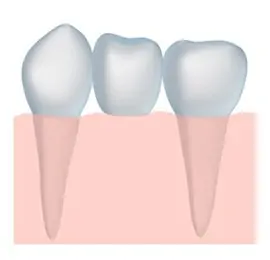 DENTAL BRIDGE
Many patients ask us how a dental bridge differs from a crown. If you have a missing tooth or several missing teeth in a row, one teeth restoration procedure that is effective is a dental bridge. A dental bridge actually bridges over the gap in your gums. The dental bridge is connected on each side by a dental crown. The dental crown can either top two of your existing teeth with the dental bridge between the dental crowns. Or the dental bridge can bridge the gap between two dental crowns that top dental implants on each side of the gap.
DENTAL IMPLANTS
If you are missing teeth, one of the most amazing teeth restoration procedures around is dental implants. A dental implant is similar to a dental bridge, in that it replaces missing teeth. However, a dental implant places a small titanium rod into your gums and jawbone instead of anchoring to adjacent teeth. After the rod heals and fuses with the jawbone (3-6 months), we place a dental crown on the implant. The implant plus the crown together form a "new" tooth root and tooth that is remarkably sturdy and looks, feels, and functions like your natural tooth.
DENTURES
If you are missing many or all of your teeth, we offer a variety of denture options. Restoration dentistry offers two main denture options, the dentures can be traditional or permanent; which are secured permanently to dental implants. Our dentures look like natural teeth, so you can feel comfortable smiling, laughing, and getting your photo taken.
Comfortable and Accessible Teeth Restorations
If you have any concerns about financing, the amount of possible pain, or just a general worry about dental visits please contact us to discuss your options. Our caring staff is here to answer all your questions and provide solutions. If cost is a concern check out our financing options. Anxious about pain from restorative dentistry services like a dental bridge or implant? Ask about our dental sedation procedures. Our facility is in Charlotte north of Myers Park and a short drive from Dilworth. We want you to have the best dental experience and care that you could find in the greater Charlotte area!
Restorative Dentistry in Charlotte
Restorative dentistry procedures can help to return your smile to a healthy, beautiful, and completely functional state. If you want more information about our restorative dentistry procedures, including dental crowns and bridges, call Advanced Dentistry of Charlotte today! We proudly serve patients from all over the Charlotte area!