Prepless Veneers in One Day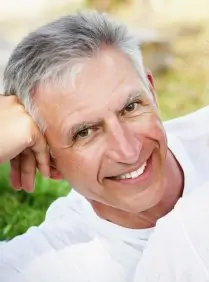 Do you have chipped, cracked, damaged, broken or misshapen teeth? Do you have teeth that are too small or have gaps in between them? If so, there are several treatments we offer. One such option is prepless veneers.
What are prepless dental veneers?
Prepless dental veneers are a thin, porcelain shell that is bonded to the front and sometimes the side of your tooth. With One day dental veneers you can cover up all kinds of issues and they are a great cosmetic dental option that restore your smile beautifully.
There are two different kinds of dental veneers:
Traditional Dental Veneers – To prepare for this tooth veneer Charlotte dentist Dr. Chris Bowman will gently shave off a very thin outer covering of enamel to better bond with your tooth. However, with prepless dental veneers, there is no preparation. In other words, the tooth veneer is bonded straight to your tooth. So if you ever decide you want to take off the tooth veneer, you will have your tooth just as it was before.
Prepless Dental Veneers – Prepless one day dental veneers offer functional and aesthetic benefits similar to those of traditional porcelain veneers. Many people believe that prepless dental veneers are synonymous with the Lumineers™ brand. Lumineers™ is very popular. However, we have found a solution that we feel has aesthetics that are superior to Lumineers™. Though Lumineers™ supplies a perfectly satisfactory product, we believe the prepless dental veneers we will place on your teeth can make your smile the best it can be.
The advantages of Prepless Veneers
The tooth veneer is removable, but is bonded to stay on and is very durable and stable.
With prepless dental veneers, none of your original tooth is damaged.
If you get a tooth veneer, it won't look fake because we match it to be the right shade and color of your original teeth.
One day dental veneers can brighten your smile a few shades if you cover all the teeth you can see in your smile.
Prepless Dental Veneers in Charlotte
Ready to drastically improve the way your smile looks? Dr. Chris Bowman takes tremendous pride not only in restoring patients' oral health but in helping them regain their confidence and satisfaction with their teeth.


Call or contact us using the form below to ask questions or schedule a teeth veneers consultation! Our office is located in Charlotte north of Myers Park, near downtown.
You May Also Be Interested In