Single Tooth Replacement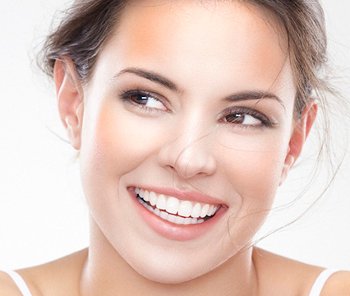 Having a missing tooth can really throw a beautiful smile for a loop. People lose teeth for a wide number of reasons, but regardless the reason it usually has the same end result – a smile that is diminished in its beauty and its functionality.
In the past the only option for replacing a missing tooth, was getting a dental bridge. Dental bridges have been a helpful treatment for countless patients, but are not always a long-term solution. Thankfully, we can now replace a single missing tooth using a dental implant in Charlotte.
A dental implant is a synthetic tooth root that allows a place for us to anchor a beautiful restoration. How the dental implant procedure works is relatively simple:
First, Charlotte dentist Dr. Chris Bowman will need to make sure that there is enough structure in your jaw left to place a dental implant. We will do this by doing X-rays, and making impressions of your mouth and where you have a missing tooth.
Then, our team will carefully insert the dental implant into your jawbone in the gap left by your missing tooth. If you would like to be extra comfortable during this procedure, don't forget – we offer sedation options during tooth replacement.
Once the area around the dental implant has healed – which in most cases takes about three to six months – our team can place a beautiful porcelain crown designed to fit your dental implant and act as your tooth replacement.
The porcelain crowns that we use at Advanced Dental Care of Charlotte are custom made for each patient that orders them. They are designed to be durable, long-lasting, and great looking which makes it so that they can be the perfect, permanent tooth replacement solution.
We are thrilled to be able to offer dental implants as an option to replace missing teeth. Have more questions for us about tooth replacement at Advanced Dental Care of Charlotte? Contact our team today!
Multiple Tooth Replacement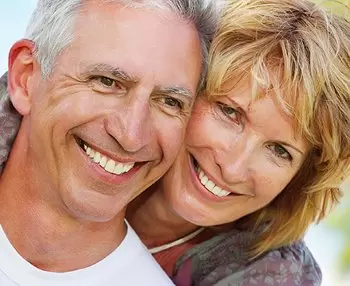 A dental bridge (also known as fixed partial dentures) is a wonderful option for those who are missing teeth, particularly if you are missing multiple teeth. However, traditional partial dentures are not always a permanent solution for missing teeth, and in fact for some patients can prove problematic over time, requiring repair or causing strain on neighboring teeth.
Thankfully, some of the wonderful modern technology we have come to use at Advanced Dental Care of Charlotte has the answer for these patients looking to replace their dental bridge, or partial dentures. This answer comes in the form of dental implants.
In the past, the only option to replace multiple missing teeth was a dental bridge, but with dental implants a whole new way to replace multiple missing teeth has come into being. A dental implant is an alloy post that is anchored into the jawbone of the person missing teeth.
This special post fits where the roots of the teeth you have lost used to be, and acts a lot like them too. In fact, dental implants in most cases help provide enough strength that they can help reduce jaw deterioration caused by teeth that were lost – this is because of their tooth-root like quality, as natural tooth roots help your jaw stay strong and healthy.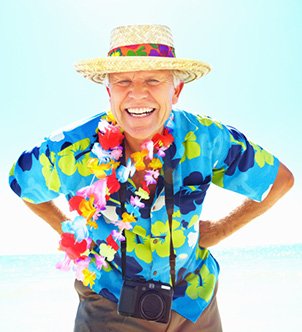 After dental implants have been placed, we can use them as anchoring points for a variety of dental devices. A dental implant can be used in particular for multiple teeth replacement, by anchoring a dental device comprised of several replacement teeth.
Unlike a traditional dental bridge, or even partial dentures, multiple teeth replacement with dental implants is a permanent solution to missing teeth. With a dental implant multiple teeth replacement supported device, you can successfully replace missing teeth with a natural-looking dental device, designed to offer a lifetime of high-quality service.
We are proud to be able to offer this wonderful treatment option to our patients who are missing multiple teeth, and who would like a more permanent solution than a partial denture or bridge. If you are looking for a permanent solution, we're ready to help here in Charlotte. Contact us today!
Full Arch Replacement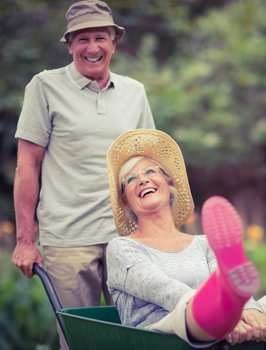 Have you lost most or all of your teeth, and have had to resort to full dentures (also known as false teeth), or have you lost an entire row of teeth? Now there is another option that can make it so you don't have to use full dentures when you have lost a row of teeth. This fantastic dental technology is called full arch replacement and we are proud to offer it at our Charlotte dentist office.
Full arch replacement uses a combination of a dental bridge (a fixed dental bridge), dental implants and our beautiful, natural-looking dental crowns to replace an entire row of teeth. This has a number of advantages, including:
Because it is anchored by dental implants, a full arch replacement is secure and highly functional. This is because dental implants are placed inside the actual bone, providing stability and long term usability. It also helps prevent further bone deterioration in your jaw, because dental implants act in many ways like replacement tooth roots.
A full arch replacement can help you preserve the natural appearance of your mouth, and also helps preserve the natural appearance and shape of your face.
Because a full arch replacement is secured by dental implants, it helps you to continue speaking clearly, and naturally. It also helps you to keep eating the foods you love.
Whether you have false teeth, full dentures, or are on your way to having them, dental implants and full arch replacement can provide you a better, long-lasting solution that will serve you for years to come. Our team continues to be pleased with the amazing results we are able to achieve using full arch replacement and are excited to help you have better oral health and a beautiful smile.
Contact us today in Charlotte, and we can help you get on the path to having the smile you desire!
You May Also Be Interested In