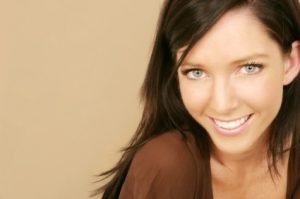 Porcelain veneers from Advanced Dentistry of Charlotte are a cosmetic dentistry procedure that enables you to create the smile you've always wanted.
Veneers are micro-thin shells of ceramic that are custom-shaped, one by one, to the teeth you want addressed. With porcelain veneers, you can cover imperfections like chips and cracks, gaps between teeth, and stains.
Because they are crafted especially for you and your teeth, it's all but impossible to tell they're even there. They have a completely natural look, matching the color of your existing teeth.
Veneers are often selected by patients who want to cover stained teeth. That's one of their benefits: the medical-grade material veneers are made from resist stains from coffee and tea, and even cigarette smoke.
Once they're in place, caring for veneers is the same as for natural teeth: by routine brushing and flossing. About the only thing you'll need to do is use a non-abrasive toothpaste. We'll have some recommendations.
To find out whether porcelain veneers from Advanced Dentistry of Charlotte are right for you, please give our office a call. Our cosmetic dentistry has improved the smiles of people from Myers Park, Cotswold, and South Park. Schedule an appointment with us today!
Contact Advanced Dentistry of Charlotte – Dr. Christopher A. Bowman:
Location (Tap to open in Google Maps):