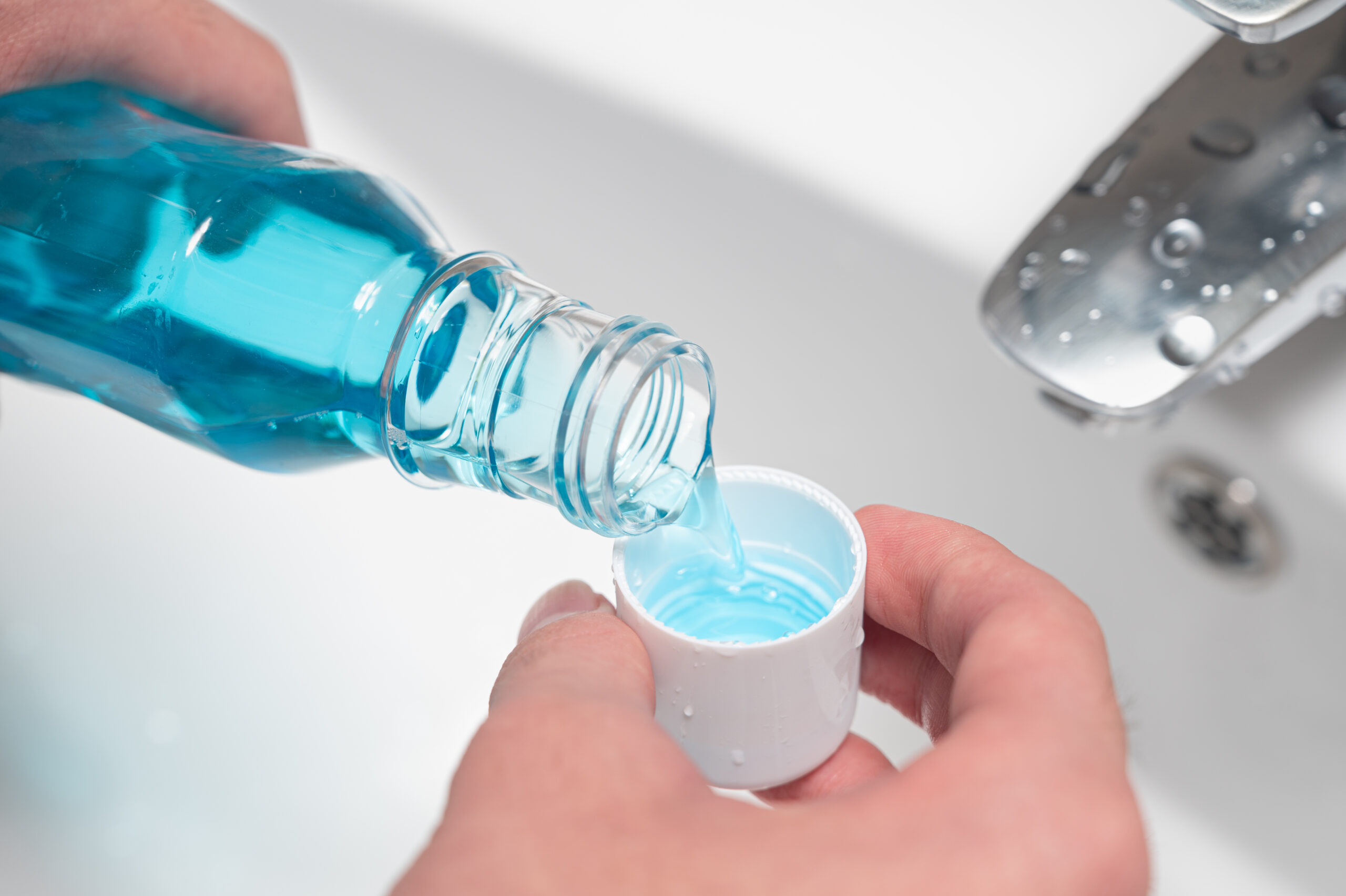 There are many different types of mouthwash on the market. Some tout germ-killing abilities, others emphasize fluoride content, and some claim to whiten teeth while freshening the breath. These are all great benefits, but at Advanced Dentistry of Charlotte we ask: will they meet your oral care needs?
Many people wonder if mouthwash should be part of their dental routine. Brushing and flossing have the greatest impact on dental health, so is mouthwash necessary?
As long as you follow the instructions on the bottle, mouthwash may slightly benefit dental health. Rinsing with a mouthwash with fluoride can't hurt your teeth, but allowing a bit of diluted toothpaste to stay on tooth surfaces after brushing probably has the same effect.
People coping with bad breath often believe that mouthwash can solve the issue. Actually, mouthwash that contains alcohol can make it worse because by causing dry mouth. Mouthwash without alcohol – usually referred to as a fluoride rinse – is usually better for freshening breath.
Bottom line? Never substitute mouthwash for proper brushing and flossing. If you use mouthwash, choose one with fluoride and no alcohol. At Advanced Dentistry of Charlotte, we offer general and restorative dentistry. People throughout Cotswold, South Park, Myers Park, 28270, 28210, and 28262 trust us with their teeth! Contact us today!
Contact Advanced Dentistry of Charlotte – Dr. Christopher A. Bowman:
Location (Tap to open in Google Maps):