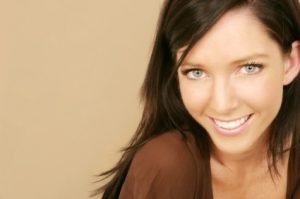 If your teeth are discolored, chipped, or cracked, you may have dreamed of some way you could do something about it – find a single procedure that could mask a range of imperfections, and give you a more pleasing smile. With porcelain veneers from Advanced Dentistry of Charlotte, you can!
Porcelain veneers are thin shells of medical-grade ceramic. They are custom-made for each patient, and bonded to the front of your teeth to give you a beautiful smile. They're so lifelike, no one but you (and the dentist) will know they're there.
Veneers, which are sometimes made of composite resin, require a thin layer of enamel to be removed before they're attached. An alternative to them is prepless veneers. These too are bonded to the front of the teeth, but without having to shape or otherwise prepare the tooth first.
Whether porcelain or prepless, veneers are a simple way to address a host of aesthetic issues with your teeth. Find out more by calling us at Advanced Dentistry of Charlotte for a consultation. We provide a range of other cosmetic dentistry procedures, such as teeth whitening, along with general and family dentistry. Make an appointment today.
Contact Advanced Dentistry of Charlotte:
Location (Tap to open in Google Maps):