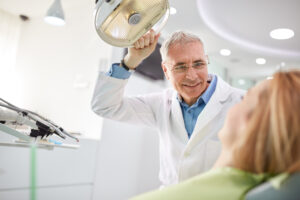 Our mouths and teeth work hard for us. Consider how much they do, day after day! It's not surprising that problems develop sometimes. When an unexpected issue arises, remember us at Advanced Dentistry of Charlotte.
As a general dentistry office, we are uniquely qualified to treat an extensive range of dental issues. Here are three of the most common:
Abscessed Tooth: An abscess is a serious infection accompanied by pus, pain, and swelling. It takes place deep in the root of a tooth. The infection can destroy tissue and even bone, if left untreated. Root canal therapy is used to remove an abscessed tooth root.
Knocked-out Tooth: This is one of the most serious dental issues there is. If it happens, time is critical. Recover the tooth and never touch the root. Place it back in the socket if you can. Otherwise, keep it moist – not with tap water; saliva or milk work best. Either way, make a beeline to our office.
Painful Wisdom Teeth: Whether wisdom teeth have erupted or not, they can cause a lot of problems. They move around and bump into other teeth. They can be difficult to clean and increase the risk of tooth decay.
At Advanced Dentistry of Charlotte we treat a full range of dental problems. People from all over Cotswold, South Park, Myers Park, 28270, 28210, and 28262 count on us for general dentistry. Contact us today!
Contact Advanced Dentistry of Charlotte – Dr. Christopher A. Bowman:
Location (Tap to open in Google Maps):
ArticleID 3699