Adult Orthodontics
Invisalign Braces For Patients Near Ballantyne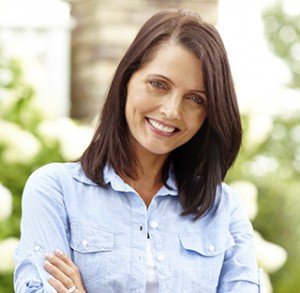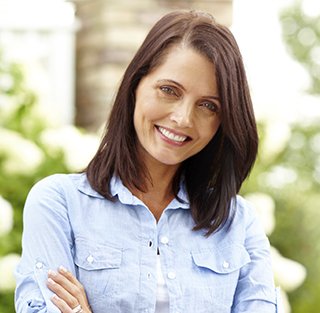 In our culture, braces were historically considered "kids stuff." If a dentist discovered bite problems or permanent teeth came in noticeably crooked, junior went to the orthodontist and came home with metal bands, brackets and wires. He probably wore them for several years, and when they came off, had some cavities and enamel damage.
Many people near Myers Park and throughout the nation believed that if they didn't have teeth straightened by the time they were out of high school, it was too late. Today, we know that it is never too late to get an attractively even smile. In fact, adult patients now represent about half of Americans in some form of orthodontics. Adult orthodontics are not only okay, they are awesome!
Straightening Benefits and the Rise of Adult Orthodontics
Three primary factors have led to this revolution of straight smiles with adult orthodontics patients:
Straightening may correct bite problems and improve mouth function, but it's also okay to straighten for purely cosmetic appeal and adult orthodontics can provide this.
Speaking of cosmetic appeal, the positive impact of a stunning smile on self-confidence, business success, dating and mating, and oral hygiene should not be understated.
Lastly, metal braces (especially for aesthetic straightening) paved the way for modern adult orthodontics options that are unobtrusive lightweight, and quicker. To put it simply, it's easier than ever to straighten your smile today with adult orthodontics.
Dr. Chris Bowman, DDS, PA and his team at Advanced Dentistry of Charlotte are pleased to deliver gorgeous adult orthodontics generated smiles to residents of the NC 28207 area. Your trusted family dentist can address misalignment, gaps, and overcrowding with Invisalign™ braces and Six Month Smiles™.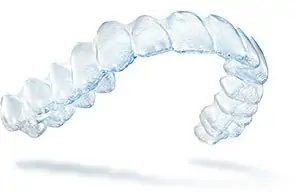 The Invisalign braces system is sometimes called clear braces or invisible braces. Dr. Bowman loads Invisalign braces 3D images of your mouth into a robust computerized program.
The Invisalign braces software designs a series of aligners to gently, gradually, and precisely move teeth into proper position. The Invisalign braces aligners are crystal clear, so you look great while you straighten your teeth. The Invisalign braces are also removable, so you are able to eat the foods you love and keep your smile sparkling clean throughout treatment.
Invisalign braces are ideal for teens and adults with mild to moderate misalignment that is primarily cosmetic. Average treatment time is 18 months. Whether you live in Ballantyne or Myers Park, come to our Charlotte dentist office and find out with option is best for you!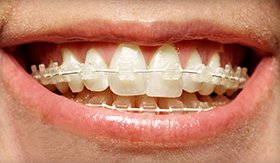 Another adult orthodontics option is Six Month Smiles. With tooth colored wires held in place by clear brackets, Six Month Smiles straightens discreetly in about six months. The Six Month Smiles plan focuses on the teeth that show most when you speak or smile. A special type of wire applies low force to reposition teeth quickly, yet safely.
Are you still dubious about seeking adult orthodontics treatment from a dentist? Dr. Bowman has extensive training and experience in Invisalign technology and application. Plus, he is a certified clinical instructor for Six Month Smiles. Yes, he trains other dentists!
Call Advanced Dentistry of Charlotte for the straight talk on Invisalign and Six Month Smiles. We offer several payment options and patient financing plans for all of our patients in the Myers Park – Ballantyne area!